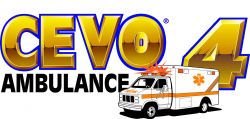 CEVO 4 - Coaching the Emergency Vehicle Operator
Course Synopsis:
Coaching the Emergency Vehicle Operator programs for ambulance is interactive, comprehensive, and true to life.Train ambulance professionals to drive safely.  Throughout the 6-hour course, participants will learn defensive driving techniques to maneuver safely through traffic under severe time constraints and stress. Topics include handling blind spots, cushion of safety, navigating through intersections, proper ways to pass and change lanes, backing and parking safely, avoiding tailgaters and improving driver reaction time.
Total course duration: 4 hrs
Intended Audience: Any individual responsible for driving an ambulance
EMS Vehicle Operator Course (EVOS)
Course Synopsis:
NAEMT's EMS Vehicle Operator Safety (EVOS) course addresses the knowledge gap that leads to injury and focuses on the specific behaviors that need to be changed to create a culture of safe driving.
Drawing on the most current research about the behaviors and other hazards that lead to crashes, EVOS features case studies and analyses of both common and catastrophic collisions. EVOS challenges EMS practitioners to reconsider their preconceptions about safe vehicle operations. Instructors can easily incorporate local laws, rules, and policies into the curriculum.
Topics covered in the course include:
Making driving safety a priority
Legal aspects of EMS vehicle operation
Maneuvering an EMS vehicle
Vehicle inspection and maintenance
Mental, emotional and physical preparedness
Emergency response
Crash prevention
Driving skills
Technological aids
Simulation training
Total course duration: 8 hrs
Intended Audience: EVOS is appropriate for EMS practitioners at all levels. EVOS is accredited by CAPCE and recognized by NREMT.
Mobility Assistance Vehicle (MAV) Training
Course Synopsis:
NJAC 8:40 requires that individuals that operate Mobility Assistance Vehicles (MAV's – also known as ambulettes or wheelchair vans) have certification in an approved assistance program. The MAV Training course the certification program for persons who are responsible for safely moving injured, infirm, or disabled persons who need specialized transportation assistance. The individuals who successfully pass the course are Certified Mobility Assistance Vehicle Operators (MAVOs).
Proper training, enhanced by a comprehensive orientation period, provides the safest possible environment for the patient and the individuals who are responsible for his transportation – the MAV Operator. In most cases, the MAV Operator works alone in his vehicle and faces a greater risk of injury compared to two-person ambulance crews. An effective training program reduces the risk of injury to the patient, to staff, and helps to minimize liability and insurance claims to the providing agency.
Total course duration: 8 hrs
Intended Audience: Those wishing to work for state-licensed Medical Transportation services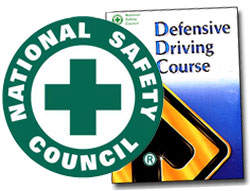 Course Synopsis:
The defensive driving course is six hour comprehensive awareness course covering road hazards, following distances, braking effectiveness and other common driving issues.
In NJ, the defensive driving course (DDC) has been approved for a 2 point reduction on your DMV license and a discount on personal insurance premiums. This discount is good for three years.
Total course duration: 8 hrs
Intended Audience:
Younger drivers (high insurance rates)
Persons with points on their license
Drivers with full coverage (high insurance premiums)
Anyone who wants a break on their personal auto premiums
Companies with fleets
Companies looking for morale builders